December Monthly Molar
Happy Holidays! 
This is the time of year we want to remind you that 

your insurance benefits are running out!

 Don't let the insurance company take your benefits away.
Use them before you lose them. Call us to schedule any end of the year work that you need done.
We have so many ways you can give to yourself or others!
1) 
Canned Food Drive
: Please drop off non-perishable goods to our office now through
December 31
. All goods will be donated to the Food Bank of WNY.
Don't forget, toiletries are always needed too! We can make a difference as a community!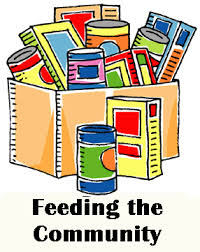 2) Buy yourself or a loved one an electric toothbrush! You will not find them less expensive elsewhere, normally $125, with $30 rebate, making total $95!
We offer a kit which includes OralB electric toothbrush, mouthwash, timer, floss, toothpaste, and a bag.
3) Refer a friend/co-worker/relative: if you refer a friend and they're seen in our office, you will receive a $20 credit towards your next bill.
In addition, if you refer 5 people to us before the end of January-we will give you a gift certificate for $55 to a local restaurant of choice as a thank you.
Choices: Cafe Aroma, Black and Blue, JoJo's, Santora's, or Pizza Plant.
4) Stay healthy, cook healthy! Check out our food blog for healthy recipes for the upcoming holidays and year round. This time of year can be tough on the teeth and belly.
If you bring something healthy with you to a party-you'll know you will have at least 1 good choice. Meal prep and having healthy things ready to grab and go always help for
We wish you a happy, healthy, and peaceful holiday season. May all your wishes come true!
-All of us at Altman Dental