Dr. Altman's Plant-Based Lunch-MOVEmber
Dr. Altman's Plant-Based Lunch-MOVEmber! Follow Dr. Altman's plant-based lunch journey. Learn how to up your intake of plants & help prevent prostate cancer! These are Dr. Altman's lunches in MOVEmber!
Monday November 2: Veggie Stir Fry with Miso Tofu and Black Bean Noodles, recipe for miso stir fry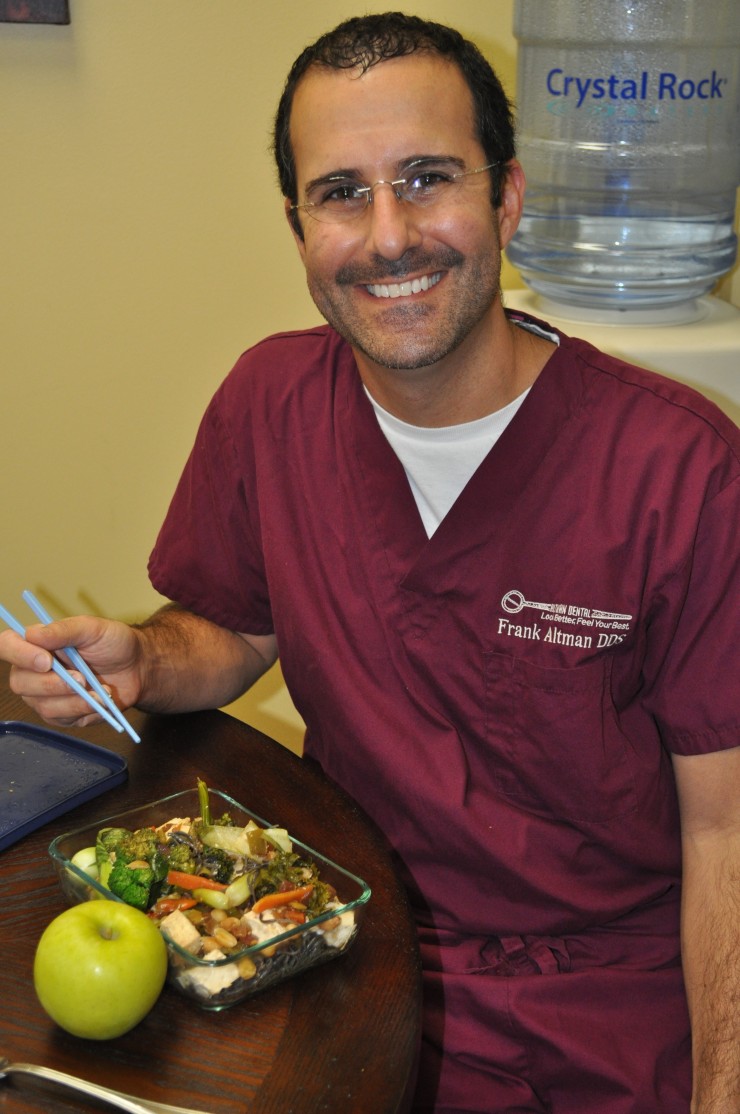 Tuesday and Wednesday November 3-4: Leftovers; Caribbean Black Bean Soup, Corn Muffins (oil-free & dairy free!), an apple and water! Recipe for Corn Muffins click here, Caribbean Black Bean Soup Coming Soon to www.gardenfreshfoodie.com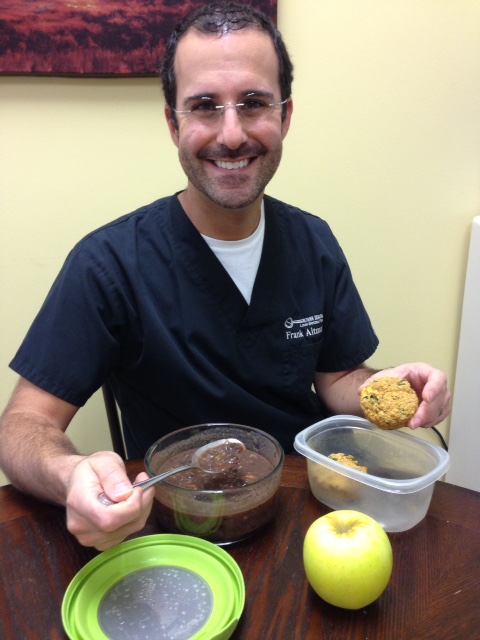 Thursday November 5: Out for lunch at our local Indian Buffet; Chana Masala (chick peas), Sweet Pea Potato Stew, and Lentils and Kidney Beans, along with fresh tomatoes and cucumbers. Ethnic restaurants always feature vegetarian dishes! (the beard is getting a little more than stubble!)
Friday November 6: Out to lunch to Wegman's; salad with roasted tofu, veggies, and balsamic vinegar, plus veggie chili
Movember Week 2: 
Well….Dr. Altman's wife was away, and photo taking didn't go as smoothly as the first week. But…The Doc's beard is coming in well, and his lunches have been great!
Mon/Tuesday November:  Dr. Altman ate a squash and white bean stew for lunch
Wednesday: Dr. Altman ate Black Bean Mushroom Soup, apple, and a salad
Thursday: out to lunch to Wegman's; large salad with balsamic vinegar and vegetable barley soup
Movember Week 3 (the beard is full force!):
Again, time has gotten away from us, and pictures haven't been taken. However, Dr. Altman has stuck to his plant-based lunches.
Monday: Vegan Minestrone Soup and Salad with edamame from Panera's (lunch and learn).
Tuesday: Plant-based lasagna, click here for the recipe
Wednesday: Black Bean Mushroom Soup, Apple, and these Craisinut Granola Bars
Thursday  November 24: Dr. Altman went out to lunch to Wegmans. There, he had a large salad, a nice sized vegan split pea soup, and water.  Good choices for going out to lunch include places where you can make more choices. A salad bar with raw foods is always a good choice, as well as are additions of beans, sprouts, and balsamic vinegar, in place of dressings.