Unhealthy Summer Drinks
Think going through the drive-thru doesn't hurt too much? Only do it a few times a week?  Packed with sugar, fat, and made with inflammatory ingredients, these drinks are ones you should cross off your list!  Check out these summer drinks and their calorie load. For a link on more of these drinks, click here for the Huffington Post article.
The worst:  Cold Stone Creamery's  Milk & Oreo Shake Love it 1300 calories, 78 g of fat, & 127 g sugar !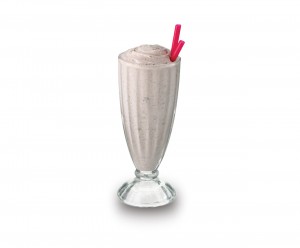 McDonald's McCafé Frappé Chocolate Chip 630 calories, 26 grams of fat, 81 grams of sugar!
Dunkin' Donuts Frozen Caramel Coffee Coolatta 550 calories, 11 grams of fat, 107 grams of sugar!
 Starbuck's Caramel Ribbon Crunch Frappuccino 580 calories, 21 grams of fat, 93 grams of sugar!
Tim Horton's Mocha Iced Capp with Cream 550 calories, 28 grams of fat, 62 grams of sugar
What are some alternatives? Try making yourself an iced coffee with almond milk. You'll get the satisfying taste of coffee-on ice. No added sugars and saturated fats that lead to heart disease and diabetes. Wanting something a little sweet? Add in some date paste, for a high fiber, whole food sweetener. Here's a link on how to make date paste (as well as a great healthy snack)